The best jackets for concealed carry do exactly that, hide your weapon from attention. You are not unnecessarily noticed for carrying a firearm. Most of the time, discretion is key when you take a gun along with you.
Whether you are in law enforcement, security, hunting, or just for self-defense, a jacket for concealed carry is one of the best ways to pack a weapon inconspicuously. Carrying a concealed weapon or CCW is permissible in 42 states thru a state-issued CCW permit.
Part of the prerequisites mandated by the CCW permit is to conceal the presence of your pistol. There are many ways to conceal carry a handgun, you can opt for a concealed carry tactical belt or you can use specialized jackets.
Thankfully, many specialized clothes manufacturers have jacket models that help achieve this requirement. In this article, we will discuss and review the best concealed carry jackets on the market today.
The Best Jackets for Concealed Carry of Your Handgun
| Product Image | Product Name | Expert Rating | Check On Amazon |
| --- | --- | --- | --- |
| | Rothco Special Ops Tactical Soft Shell Jacket | | Check Price |
| | Tru-Spec Men's 24-7 Tactical Softshell Jacket | | Check Price |
| | Condor Summit Zero Men's Lightweight Soft Shell Jacket | | Check Price |
| | Cinch Women's Outdoor Water Repellent Camo Softshell Concealed Carry Jacket | | Check Price |
Jackets for Concealed Carry Buying Guide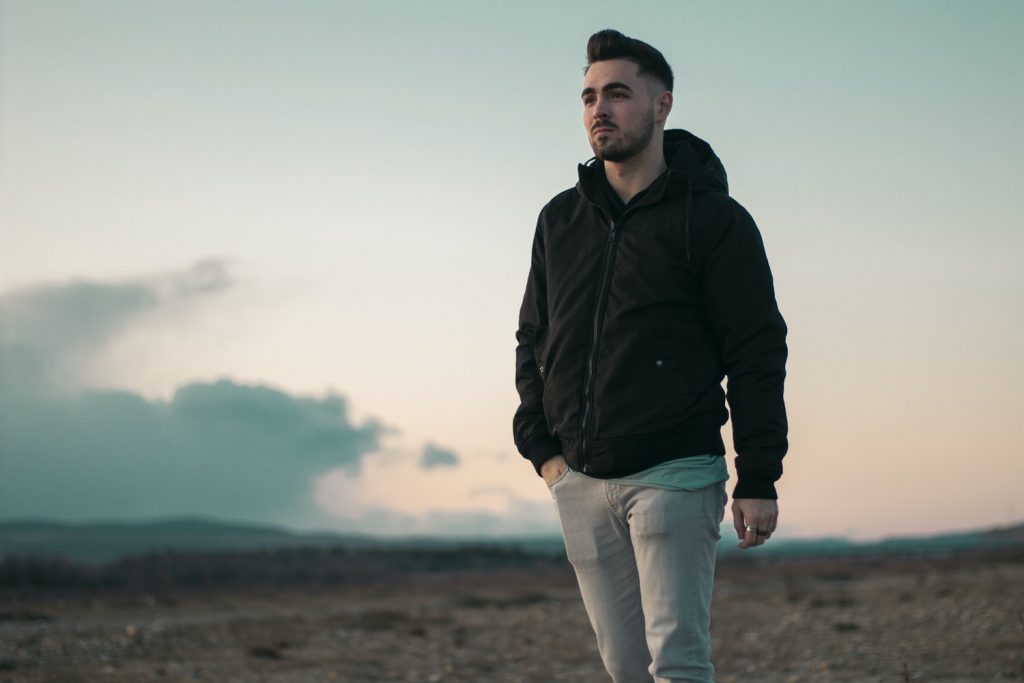 Many gun aficionados opt to use a regular jacket that has room enough to accommodate a holster. This is perfectly acceptable, see our guide to the best EDC jackets for more information! There are, however, concealed carry jackets that bring both comfort and functionality specifically for this purpose.
When initially selecting a jacket to carry your firearms, keep a look out for these qualities
It should be well fitting despite carrying a handgun.
Ideally, it should be water-resistant and windproof, and is able to withstand most weather conditions.
It should be natural and easy to draw the weapon.
You should be able to move without restrictions and the material should be breathable.
The wrists should have adjustable cuffs.
The jacket should have some type of insulation for warmth.
Pockets should be generously distributed to take spare magazines, permits, and other gear.
The jacket should adopt to gloves and use high-quality zippers for easy closure and opening.
That was a quick rundown of how to select a good jacket for concealed carry. Now here are some particular aspects that you should go over more meticulously once you are narrowing down your choices to a specific model.
Your Gun Size
The best jackets for concealed carry should be able to hide from view full-sized firearms or full-sized pistols. They should also offer compartments or space on the right and left side, each generous enough to take a full-size firearm. In case you downsize your gun, the same jacket will still be usable. If he jacket design you choose is one-sided, make sure it is correct for your physical orientation (left-handed or right-handed).
Jacket Size and Style
When selecting a size, there is more to consider than when purchasing a regular jacket. For instance, if the item is too snug, the weapon you are carrying might bulge and be obvious. However, if the fit is too big, the weight of your firearm could also give-away its presence. Try to find the right balance for a fit that conceals the weapon naturally on your frame.
The jacket style should also be a consideration. Some jackets function well for CCW purposes but are just screaming "law enforcement" as far as styling is concerned. Try to look for a jacket style that looks more like a "regular Joe," rather than Rambo.
Ease of Drawing
In case you do need to use it, a jacket with easy drawing functionality is very important. Having a concealed carry jacket with pockets that are too deep and not the right shape could make drawing a gun a clumsy experience. For instance, an improperly cut compartment might snag your gun hammer as you yank it out.
The inner material lining of the gun pocket should also be examined. It is should be smooth when you pull out the firearm. Every second matters in an emergency, so being able to draw your weapon quickly is an important consideration.
Pockets and Compartments
The most important compartment in a CCW jacket is of course the one where you keep your firearm. However, the jacket should have a generous number of compartments and assorted pockets for carrying essential and miscellaneous items. This kind of functional design allows you to carry all you need, in addition to providing pockets to warm your hands. A secret pocket or two does not hurt either.
And now for our top pick!
Our Top Pick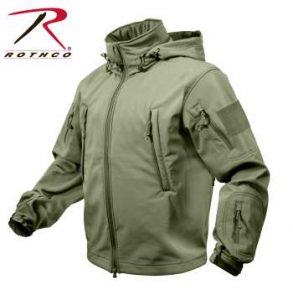 Product Name: Rothco Special Ops Tactical Soft Shell Jacket
Product Description: This is a solid jacket in quality from materials, stitching, and styling. Rothco's Special Op Tactical Soft Shell Jacket was great in a variety of conditions, using it in moderate temperatures for everyday errands or hiking in close to freezing temperatures. The jacket has eight pockets. There are two on the left arm, one on the right shoulder as well as one on each side of the front torso. There are two smaller pockets to take small items, one on each side on the inner front lower torso, and a back two-way compartment. The main pockets have inlets allowing the use of wired devices to be inserted through. There are also Velcro attachments for patch placement on the side shoulders. It works great for concealing a firearm due to the many deep exterior pockets. The two right at chest level can easily and discretely carry a small firearm while still allowing quick access if needed. The jacket also has ample room in case you intend to carry your firearm with a holster. It comes in several colors, namely Black, Olive Drab, Coyote Brown, Gun Metal Gray, Midnight Navy Blue as well as a few different patterns of camouflage. Rothco's Soft Shell Tactical Jackets use a 3-layer construction that wicks away moisture, deflects wind, and keeps body heat. The 100% polyester material is water-resistant, while the choice of fleece inner lining gives great breathability and comfort. The collar features a detachable hood, that when removed slims down the collar bulk. The elastic wrist straps are also excellent with adjustable Velcro to keep the cuffs airtight. There are also vent options besides opening the main front zipper. There is the rear vent/storage and there are vents on right and left sides of the jacket. Furthermore, under each arm is a zippered vent, extremely functional in case it gets too warm while moving around. Overall, this jacket is excellent and is priced at a great value.
Build Quality

Features

Value For Money
Summary
The Rothco Special Ops Soft Shell Jacket is a very well made jacket for everyday wear. The jacket comes with a ton of pockets that helps you store and organize all of your EDC gear and then some. Coupled with a high quality backpack or waist bag, you can comfortably carry all of your EDC gear and even store this jacket inside of it. 
This jacket uses a 3 layer construction system to insulate you from the elements while still keeping you warm and cozy. It has an outer waterproof layer, a moisture wicking layer, and a fleece liner for added warmth. The jacket can keep you comfortable even during rainstorms or single digit temperatures. However, if you expect to be hit by torrential rainstorms or sub-zero temperatures, be sure to bring extra layers for added water resistance and warmth.
If you're looking for a high quality windbreaker, the Rothco Spec Ops doesn't disappoint. It's 3 layered construction deflects all but the strongest winds, ensuring you're always insulated from the elements. Even though it's highly insulated, multiple vents on the jacket will help you stay cool and comfortable during demanding physical activities.
Even though the jacket is not designed as a concealed carry jacket, it does have pouches and space on the side that can be used to store your gun. However, be mindful that it's small and initially not designed to hold a handgun, because of that, only compact guns can fit. 
Overall, the Rothco Spec Ops is a very good jacket for everyday use and it does nearly everything right. If you're looking for a well made jacket that's able to be used everyday while still being comfortable, the Rothco Spec Ops is a great choice. It does everything you would want an EDC jacket to do at an unbeatable price point.
Pros
Great build quality
Durable 3 layered design guarantees comfort during any weather
Many useful features such as a hoodie and hook
Multiple pockets
Suitable for concealed carry of firearms
Cons
Small size might warrant size-up
Tru-Spec Men's 24-7 Tactical Softshell Jacket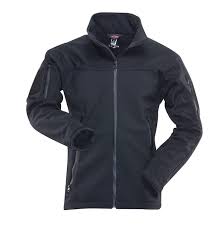 This is another outstanding jacket that performs well in multiple situations. It has many pockets to store essential gear and very efficient for concealed carrying. It is stylish too and looks good like more fashion-forward coats. On the downside, this jacket might not be too great in very cold temperatures, which is easily solved with layering. Its outer shell is 90% Nylon, 10% Spandex.
Tru-Spec has long been a brand that supplies military and law enforcement clothing, and the quality of this jacket shows it. It uses spandex and flexible nylon, making this a comfortable, lightweight, and waterproof tactical jacket. Besides the concealed carry pockets, there are two sleeve pockets, two front, and two zippered backside pockets for optimal space.
The two front pockets have two-way zippers for effortless access to the gear through the bottom or top. The side seam zippers also allow quick accessibility to a duty belt. While there is no hood it features Velcro cuffs, waterproof zippers, and an adjustable waist cord. It comes with a comfortable fleece lined zip-through collar, and a pair of angled waist pockets. There is also a concealed covered zipper closure and mesh lining and two rear zippered pockets at the lower back.
Condor Summit Zero Men's Lightweight Soft Shell Jacket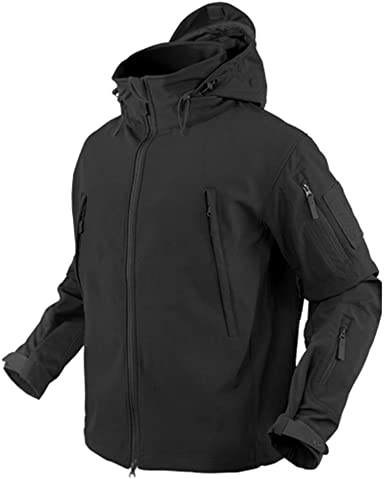 This tactical jacket has excellent mobility qualities. It can keep you comfortable in mild cold but in lower temperatures, layering is advisable. It comes with a stowaway hood for added head protection you could pull over a beanie. The pockets are very accessible, and their water-resistant properties can keep you dry in wet conditions.
The Summit Zero is aimed at catering to all your carrying needs. It is designed to have optimal articulation, comfort, and breathability. Its ultralight construction reduces weight by 30% compared to its traditional counterpart model, The Condor Summit 602, without compromising its other qualities.
The many pockets and compartments allow for generous storage of various survival gear or even extra magazines. If you need a jacket that can quickly access any pocket, this is the one. What is more, it will protect your firearm along with everything else you carry from the elements.
If you had to pick a jacket to be wearing in case you were stranded outdoors, this would be a primary candidate so long as you have additional layering. The Summit Zero Lightweight Soft Shell Jacket employs a three-layer integrated shell that is water-resistant, wicks moisture, and distributes body heat very well. For better air circulation and temperature regulation, the jacket comes with underarm vent zippers.
It also features four-way elastic and the polyester fabric of the Summit Zero Jacket is very comfortable. It has reinforced joints, adjustable wrist cuffs, and reinforced elbows. There are many zippered pockets such as two high-rises and Napoleon-style slash pockets all convenient for concealed carrying purposes. There are also two shoulder compartments, a double zipper back pocket for storage, and one forearm pocket. The shoulder pockets come with patch panels, so you can customize them with any decal.
Cinch Women's Outdoor Water Repellent Camo Softshell Concealed Carry Jacket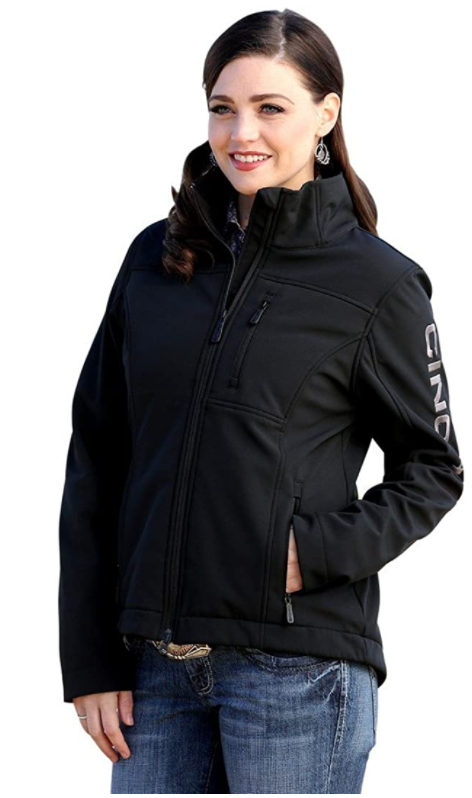 Ladies can get out in style with this Cinch classic outerwear piece. This softshell jacket is not just a fashion statement. A Velcro backed holster will perfectly go into concealed pockets to hold your personal pistol.
The jacket has ambidextrous pocket placements on both sides to accommodate either left or right-handed women. An embroidered Cinch logo on the left arm and front chest are stylishly visible.
This zip-front jacket comes in an attractive pitch black color with solid panel inserts and a stand collar. It features a high-low hem and zippered chest and hand compartments. The cut is very stylish and will go with almost anything a girl can wear in the outdoors.
The material is water-resistant, comfortable and durable. Because of that, you can use the jacket to protect yourself during light rain. The fleece lining is also notable for its breathability and comfort, it provides decent warmth for the wearer in cold conditions.
However, the zipper quality is so-so even though it's made by YKK. Be sure to try the zippers first and be prepared to return it if you get a defective one.
Frequently Asked Questions
Question: Why Do I Need To Use A Concealed Carry Jacket?
Answer: If you carry a firearm with you, it is necessary to conceal the weapon because the law requires it. A CCW jacket also makes sure that your gun is secure, but can be quickly drawn. People use concealed carry jackets to carry their pistol comfortably and inconspicuously, and so they do not call unnecessary attention to themselves.
Q. Are Concealed Carry Jackets Also Good as Windbreakers?
Answer: Yes, the majority of CCW jackets are good for wind protection. These are sturdy with their water-resistant outer layer, which can effectively shield you from the wind. They are also reasonably warm and great for a multitude of activities. They can be everyday utility jackets.
Q: Will I Have to Buy Any Additional Gear for my CCW jacket?
Answer: No, you do not. A well-made CCW jacket is an all-in-one item that allows you to conceal your weapon in a secure, functional manner. You will also have room for other gear essentials.
Q. What Makes a Concealed Carry Jacket Distinct?
Answer: A CCW jacket will have at least one interior compartment to store your handgun. This pocket is integrated into the jacket to conceal your firearm from plain sight but offers easy access to draw it when needed. The jacket also protects the pistol from the elements.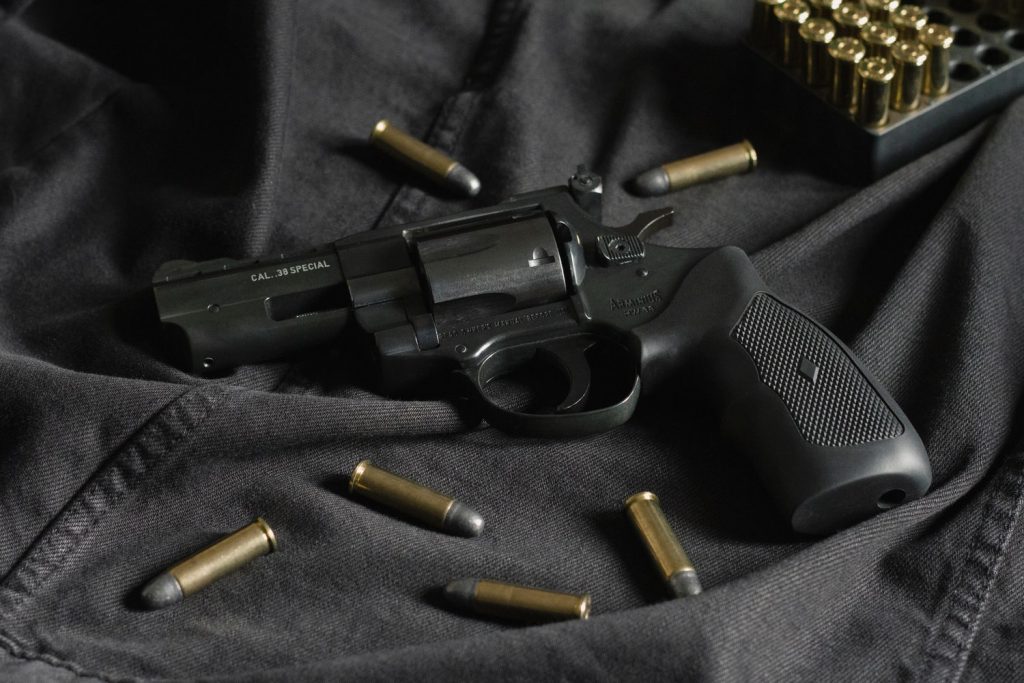 Final Thoughts
When buying a concealed carry jacket, the main feature you are looking for is its ability for effective firearm concealment. Additionally, easy and quick access to the weapon is also vital.
A good jacket for concealed carry should also be an excellent general-purpose coat that can protect you from moisture, the cold, and the wind. Furthermore, these jackets will have many pockets and compartments, and other innovative features.
CCW jackets will help you conceal your firearm from any plain sight. If you have acquired a concealed carry license from your state or region and are looking for a way to bring it around, a jacket for concealed carry is the specialized gear for it.