Tactical flashlight's usefulness as a home defense tool is well-known nowadays. It is a standard tool that anyone could easily use to deter home invaders and assailants. It is a life-saving device in darkness and even in life-threatening situations. But our market is saturated by tactical flashlights. The designs, prices, and features give a hard time to those who want to buy.
This article provides you the key highlights that you need and helps you decide. You will read about our highly recommended tactical flashlights, buying tips, and their pros and cons. You will learn a lot about determining the best of the best and how to avoid the worst. For the time being, let us show our top 3 best tactical flashlights for home defense!
| | | | |
| --- | --- | --- | --- |
| PRODUCT IMAGE | PRODUCT NAME | EXPERT RATING | CHECK PRICE ON AMAZON |
| | Streamlight 88052 ProTac HL USB 850 Lumen Professional Tactical Flashlight | | Check Price |
| | Klarus XT11GT 2000 Lumen Cree XHP35 HD E4 LED Programmable Tactical Flashlight | | Check Price |
| | SOG DE-06 Dark Energy 750A Tactical Flashlight | | Check Price |
What is Tactical Flashlight?
Before buying such a tool, you have to understand its definition, what exactly is a tactical flashlight? A tactical flashlight is a flashlight that is specifically designed to be used for defensive purposes or during critical situations. They are designed mainly for police and military. They use this to help aim their weapons and provide reliable lighting.
To ensure peak functioning at all times, tactical flashlights are designed to be rugged, durable, and reliable in all conditions. They are usually weatherproof and will have multiple extra features designed specifically to improve your chances of survival/solving a certain tactical situation.
These days, tactical flashlights are often used by civilians as self-defense tools for a home invasion or everyday use. It became one of the vital tools that can also use during storms and blackouts. Tactical flashlights are usually smaller compared to regular flashlights; it produces more light, and is also more durable.
Because of that, people frequently prefer to buy tactical flashlights over normal flashlight. However, you should be aware that all these extra features and goodies will cost money. When buying a tactical flashlight, you need to be sure that it's what you need exactly.
Why Use Tactical Flashlight for home defense?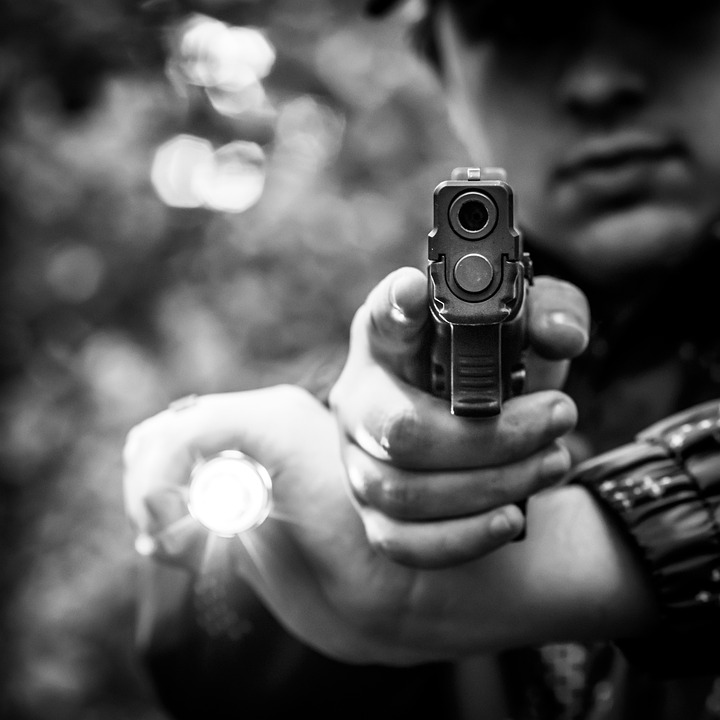 Home invasion is everyone's nightmare. The feeling of having unwanted visitors could disorient the homeowners. During a home invasion, the first thing to do is call 911, tell them the emergency, and stay as far away as you could from danger until help came.
But what if you're out of luck and have no enough time to call for help? Or maybe the attackers already found you and you need to defend yourself? This tactical flashlight will come to the rescue.
The main use of a tactical flashlight is to disorient and confuse. Your tactical flashlight must have the brightest light so it could confuse any intruders. It will also disorient them, thus giving you a window of opportunity to strike them or escape the situation.
Keep in mind that you shouldn't use this as a hitting weapon. You cannot possibly beat an invader down with this little source of light. Use this to light them and see their every move so you will know your next step.
Besides a tactical flashlight, we've rounded up a handy guide on home defense tools without a gun. If you're interested in home defense and how to prevent home invasions, give it a read!
Best Tactical Flashlight for Home Defense: How to use?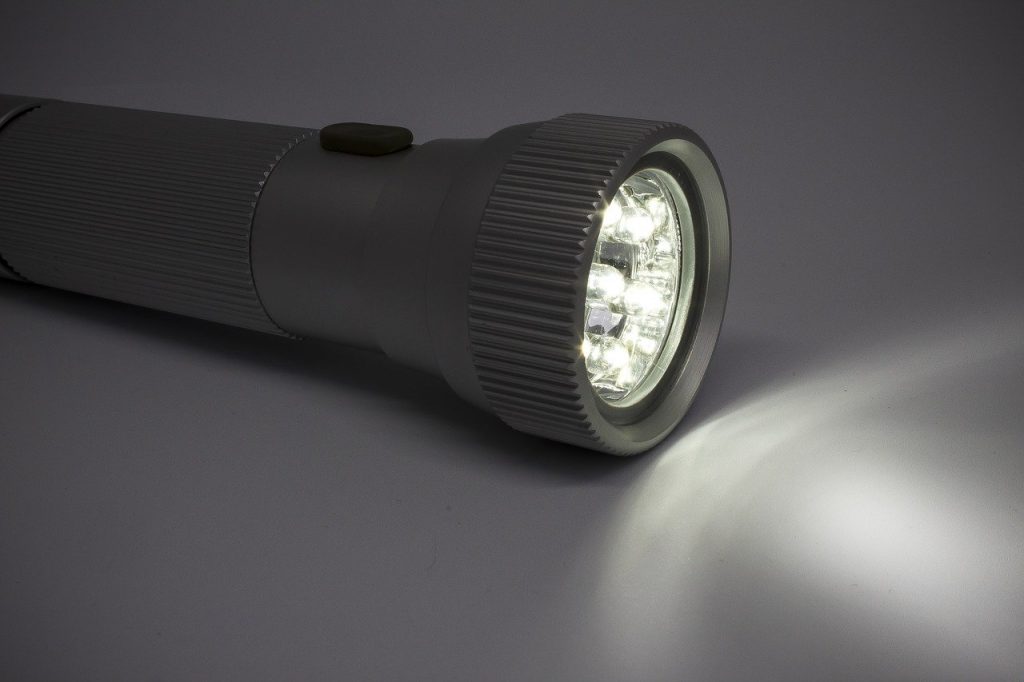 Without a weapon, a tactical flashlight must always carry with your power hand or your dominant hand that you still use. The other hand must do the other hand, such as an opening door. The typical and recommended pose to hold your tactical flashlight is placing your thumb on its butt so you can easily switch on and off it.
However, if you are carrying a weapon such as a gun, the technique is to grab your flashlight and hold it up. Do the 'FBI hold' where your hand next to your head and your dominant hand carry the gun.
Suppose you watch action movies where police are barging into a dark room and trying to catch a culprit. In that case, you will correctly visualize the different techniques in using tactical flashlights.
You will see one technique is the oft-portrayed method, where putting your wrists closer and resting your gun on your flashlight. All in all, the best way to use a tactical flashlight is by placing it near your head. In this way, it will deliver you full control of this tool with or without a gun.
Another great technique is the Flash and scan technique where you stand still turns the light on and scans the surrounding. Form a conceptual record by quickly observing any dangers. Next is to turn the lights off and move base on your conceptual record.
If you see a threat, do not be consumed by fear. I know it's not easy, but you have to think here. Move fast in an unpredictable way. Keep this in mind. The attacker will assume that your position would be in the place where the light lasts.
If it's too unfortunate that your tactical flashlight didn't turn off quickly, you need to quickly move away from the spot and hope that the attacker doesn't catch up to you.
---
Best Tactical Flashlight for Home Defense: Buying Guide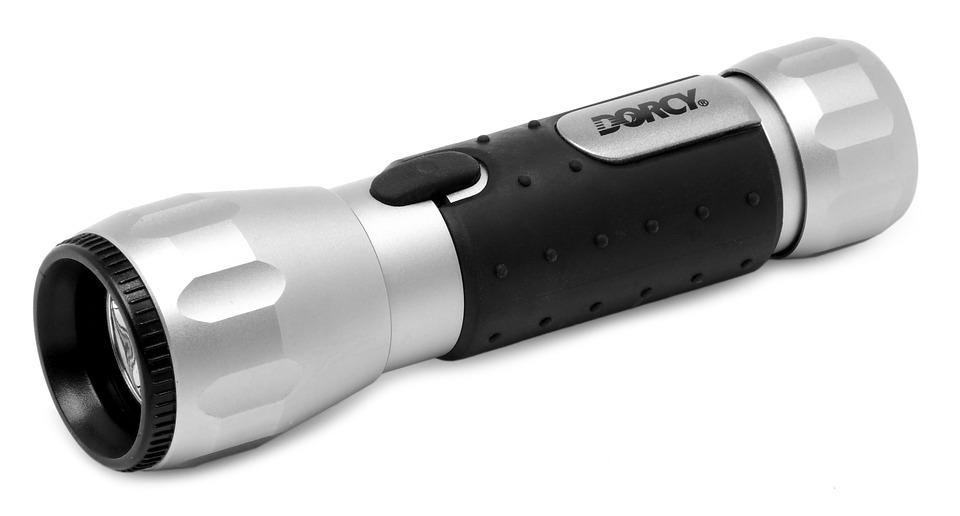 Tactical Flashlights are commonly made-up of weapon-grade aluminum for supreme strength that even a heavy fall wouldn't affect. Besides this feature, there are many reasons, but the question is, which one should you get?
In selecting the best tactical flashlight for home defense, few things must consider. Here are the highlights for an easy buying decision.
Size
Size always does matter. The key feature of the best tactical flashlight for home defense is it must be small and easy to hold. Your tactical flashlight shouldn't exceed the size of your palm.
Light
A useful tactical flashlight needs to be bright to left attackers dumbfounded. To do that, the lumens of light must be high. Lumens are typically the measurement of energy that could produce from the bulb. A minimum of 120 lumens is enough to confuse your invader.
Simplicity
This tool must be simple for a detailed function. Many tactical flashlights out there with SOS functions, or some can press many times to adjust their brightness. However, the most recommended one is the simplest. You won't be needing such features in life-threatening situations.
Power
You can choose either a rechargeable, built-in battery, or just regular batteries that you can replace anytime. Some tactical flashlights have two power options where you can use a rechargeable battery, and if it dies, you can use a regular battery to fill in and continue usage.
Price
You don't have to break your bank so you can buy a high-caliber tactical flashlight; however, remember that you will obtain what you paid. Choose a tactical flashlight that is budget-friendly without sacrificing the quality. Reading this article must give you some techniques in choosing an excellent tool for home defense.
Zoom
The zoom of a tactical flashlight must also consider in buying this tool. Zoom lets you emphasize your beam and intensify it depending on the distance of your target. If you widen your lens, then you can illuminate a more significant and broader area. However, not all model has this feature, so be very careful.
Battery
The battery life is crucial too and must consider. It is the life source of your tool, and the length of its performance will depend on it. Some preferred a tactical flashlight that is rechargeable and at the same time can be swap to other batteries when it ran out.
Our Top Pick the Best Tactical Flashlight for Home Defense!
OUR #1 CHOICE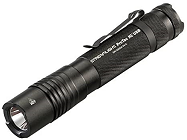 Product Name: Streamlight 88052 ProTac HL USB 850 Lumen Professional Tactical Flashlight
Product Description: So here's our best and excellent pick that surely you wouldn't want to miss. We should acknowledge Streamlight in providing once again a high-caliber tactical flashlight. This great flashlight can shine its brightest light of 1000 lumens that could blind your attacker. Its light could reach as far as 219 meters. Aside from its blinding ability, Streamlight Lumen Professional Tactical Flashlight is considered one of the best self-defense because of its durability and water resistance. Even you hold this using your wet hand or accidentally put it in the water; you don't have to worry. Water couldn't quickly destroy this. Also, it can handle small falls. Thanks to its materials that are made-up of aluminum. Moreover, this tactical flashlight is also capable of two light settings that can use for signaling and disorienting an attacker. The strobe for signaling or disorienting could run up to 1.5 hours. Its LED bulb has a lifetime of 100,000 hours that could serve you for more than you can imagine. Recharging this flashlight is not a big problem. It is just so easy you can use a USB or AC wall adapter. You choose. Its Streamlight lithium-ion cell pack is rechargeable up to 1000 times.
Offer price: $$$
Availability: InStock
QUALITY

VALUE FOR MONEY

MATERIAL
Summary
All in all, Streamlight Lumen Professional Tactical Flashlight is one of the best home defense that a man must buy. This tactical light provides five continuous run time; easy to use and carry. The handle is pretty comfortable in hand. It will serve its intention: to protect the use and provides a blinding strobe to the attacker.
Key Features:
• There are three selectable programs: first is high, strobe, and low; second is high only; and the third is low, medium, and high.
• For medium bright lights, it provides 350 lumens.
• Self-adjusting battery support.
• Product Dimension is 6.5 x 3 x 3.25 inches.
• Item weight is 11.2 ounces.
Pros
It is one of the best tactical flashlights.
Multi-battery versatility.
It has a long lifetime.
Convenient.
It can recharge using a USB cable.
Cons
Enabling different modes can be an annoyance.
RUNNERS-UP
Klarus XT11GT 2000 Lumen Cree XHP35 HD E4 LED Programmable Tactical Flashlight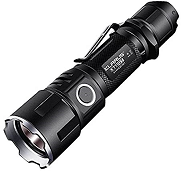 Klarus is a well-known flashlight manufacturer. This company must acknowledge its efforts to produce incredibly durable and long-lasting flashlights. One of their high-quality products is Klarus XT11GT 2000 Lumen Cree XHP35 HD E4 LED Programmable Tactical Flashlight. This great flashlight is one of the brightest that has ever known. Its 2000 lumen was insanely blinding.
Its multiple operating setting made it a star because most tactical flashlights don't have this feature. This setting made it more useful for many positions, and it is like a jack-of-all-trades type. Its multiple modes offer four brightness levels, such as turbo for 2000 lumens, high for 400 lumens, medium for 100 lumens, and low for 10 lumens. It is adjustable for the range you need.
Also, one of the unique features of Klarus XT11GT is its three settings that you can choose for whatever purpose the user wants. These three settings are tactical, outdoor, and advanced tactical. The difference between these three is the way they operate the level of brightness using the main switch.
You can access the turbo brightness using the main switch and instantly open strobe mode by holding the second switch for a tactical setting. The outdoor set features a one-touch turbo and one-touch low. You can also open the turbo level by pressing the central button and pressing the secondary switch low. Lastly, the advanced setting only functions in the turbo brightness level and strobe method.
KEY FEATURES:
It is durable, compact, and easy to handle. Made up of aluminum alloy.
USB rechargeable and a powerful battery with a 3100 mAh capacity.
SOG DE-06 Dark Energy 750A Tactical Flashlight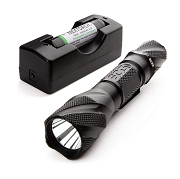 Before clicking the 'add to cart' button, better read first all the good news in SOG DE-06 Dark Energy 750A Tactical Flashlight. You must know how this little but terrible tool could pierce the darkness with just one scan.
One of the main features of this item is the combination of its bright light and durability. Thanks to CREE LED and 687 lumens that could shine and blind an attacker. It has five light modes that easy to use by continuously pressing the button to see it changes. The beam works excellent for close range.
It has a rechargeable battery that holds about 2600 mAh power; however, you can also use CR123 batteries. You choose. Another good news is, the company will offer a recharging port with the purchase. Also, the LED bulb is sturdy and shock-resistant. It can serve the user for years.
KEY FEATURES:
It is waterproof and can be submerged in 3.5 feet for 30 minutes.
The handle material is Black Hard Anodized Class Ii, Type Iii, 6061-T6 Aluminum.
Its weight is 4.8 oz.
FREQUENTLY ASKED QUESTIONS
Q: Are tactical flashlight needs a license to use?
A: No. Tactical flashlights are legal to use; however, if your tactical flashlights come with a stun gun, it is advisable to check your local laws about their restrictions to carry such weapons.
Q: How can I take good care of my tactical flashlight?
A: All you must do is be sure you take good care of it by cleaning the dirt. You can use alcohol or cleaner but first, check the label or manual of your tactical flashlights. They might need some element restrictions to use as a cleaner, so beware. Moreover, you can also replace some parts if the need arises.
Q: How many lumens you need to blind an assailant?
A: You can blind an assailant by more than 100 lumens for a few minutes.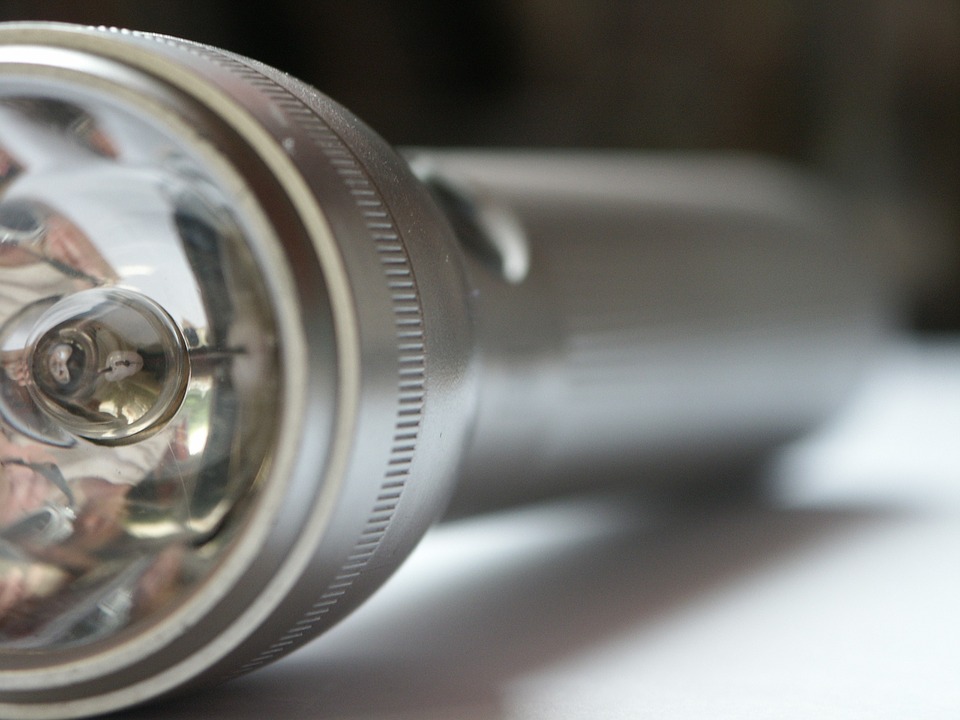 FINAL THOUGHTS
Tactical flashlights are not just for lighting but also can use in home defense. They don't only provide illumination during emergencies but also serves as a protection tool. As I have mentioned, never forget the things you must consider in buying a tactical flashlight. Choose only the best that will serve as your ally in times of trouble.
All in all, never underestimate this tool. It is more useful than any other weapon.